Academic Overview
Since 1917, the School of Social Work has been preparing scholars, social workers, community leaders, faculty, and more through advanced scholarship and knowledge-building, as well as its tradition of commitment to leading and working for social justice.
The school offers a high-quality education that instills in its graduates the capability to incorporate and apply in their lives and work the core values of social work—service, social justice, dignity and worth of the person, importance of human relationships, integrity, and competence.
All of our programs have internships or service learning components that reflect our commitment to engaging with the community in learning, research and service.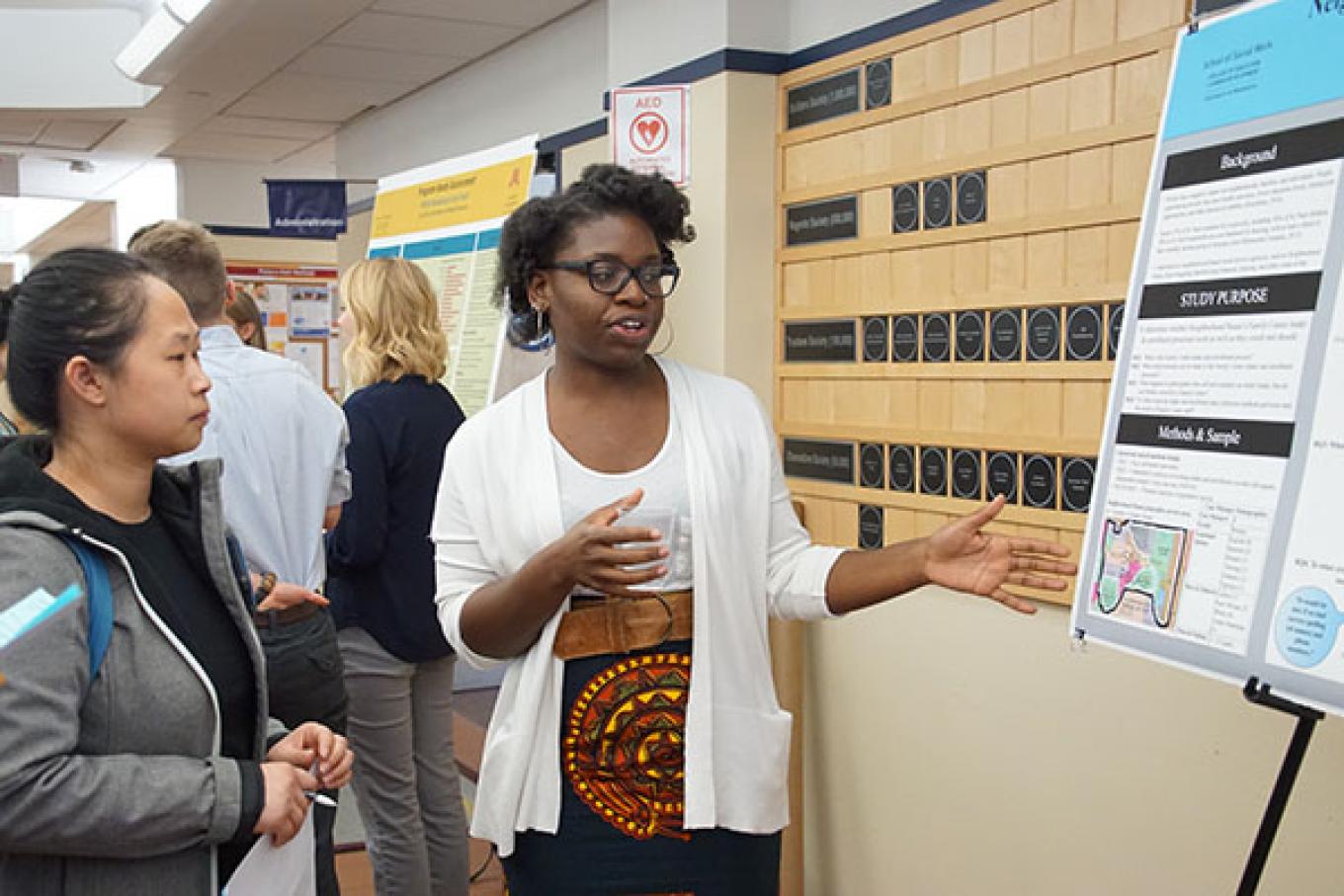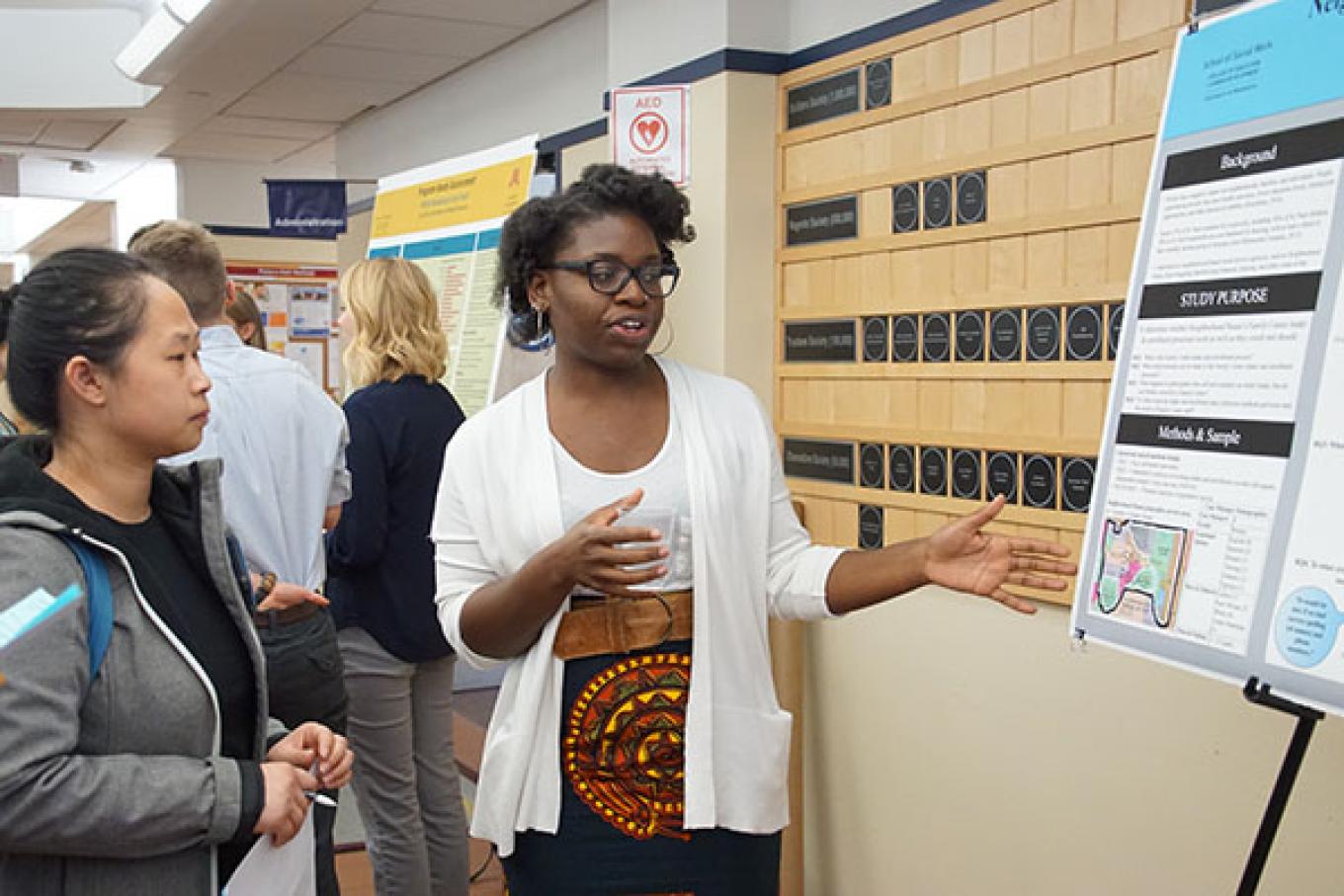 Undergraduate
Make a difference in young people's lives. Prepare for careers working with youth in a variety of settings or pursue graduate work in social work, education, or public policy.
Graduate
PhD in social work
Established in 1946, our program is one of the oldest in the United States, and develops a mentoring partnership between nationally prominent faculty and students to promote knowledge and skills in theory development and community-based research.
Master of social work
The central mission of the master of social work program is the preparation of students for advanced social work practice and leadership in the following areas: Clinical Mental Health; Community Practice; Families and Children; Health, Disability and Aging.
MSW field instruction
The signature pedagogy of our program, MSW field instruction (referred to as "field" for short) is a professional placement where you apply classroom knowledge in a practice setting.
MEd in youth development leadership
Working with and on behalf of youth demands continual learning and professional growth.