Welcome alumni and friends!
Message from interim director Jim Reinardy
Dear alumni and friends of the school of social work,
Greetings to you, and especially to those of you who are new to the alumni role, having just graduated this past spring/summer. I can't tell you how impressed I was by how everyone—faculty, staff, students, our community faculty, and field supervisors—rose to the occasion this spring semester in moving and adapting to online and remote learning. This is not the kind of stuff that happens from administration on down, but can only happen when everyone is in tune with and dedicated to the mission of the school.
The pandemic will continue to greatly affect our actions as a learning institution. The campus will not be a place to hang around or to meet and greet. Social media and communication technology will become even more important as we try to connect with one another as a learning community. And they will be especially important as we connect with you. Professional schools like SSW can't survive without input and connection from the community they want to serve.
The key source of learning is not from textbooks but from lived, informed experience. So please keep in touch with this alumni page, and with the school's Facebook page. Recently, we have been putting special effort into using Facebook to keep you and all of our constituents informed on many happenings that affect our practice. We have been especially focusing on keeping on events, webinars, and actions related to racism and social and youth work.
We very much value you and understand the important role you play as members of our SSW community. If you have any questions or suggestions, please reach out to Zer Vang, our alumni director, vang0655@umn.edu or to me at jreinard@umn.edu.
Stay safe and keep well,
Jim Reinardy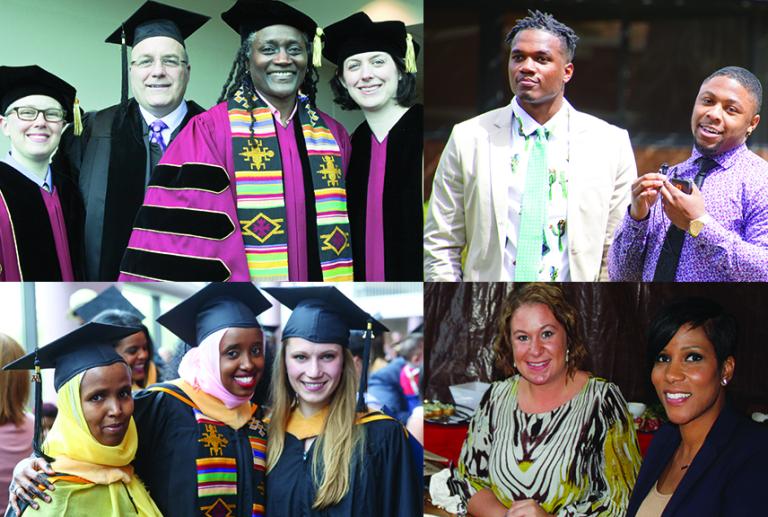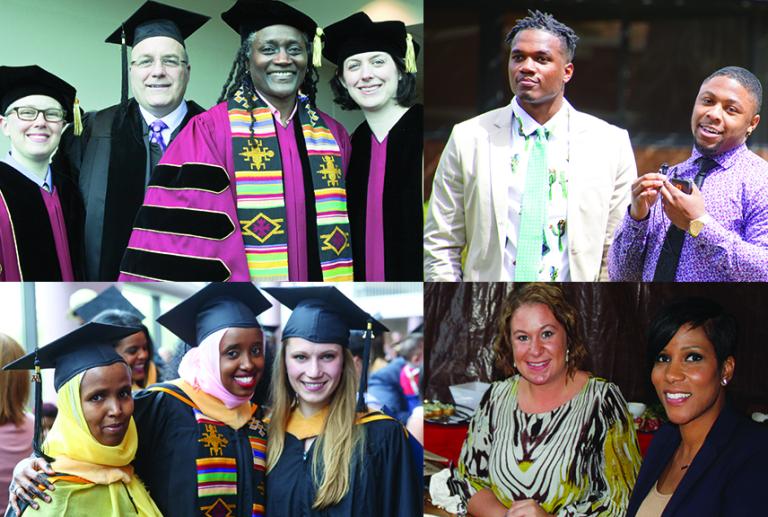 Stay connected and engaged
Be an alumni ambassador 
We are looking for alumni to be ambassadors for our school! There are many ways to be engaged as an ambassador: 
Connect with prospective students via email, phone, or in person who are interested in our programs 
Get featured on our website to share your experience with prospective students, current students, and other alumni 
Participate in panels, presentations, information sessions, events, etc. 
Be as involved as you'd like—it's flexible! If you're interested, please complete this form, and we will contact you with more information!
Update your contact information 
Stay connected with us! If your contact information has changed, please complete this short form to stay connected with us - with updated news, employment opportunities, and to make sure you're on our list for our e-newsletter! 
Share with us what you are doing 
Prospective and current students are eager to learn more about what our alumni are doing after graduation. Filling out this form will help us keep track of alumni career paths. 
Continuing education discounts for alumni
Alumni of the University of MN School of Social Work receive a 10% discount to classes offered through our Continuing Education program, which provides three certificates (Supervision in Social Work, Interdisciplinary Trauma Studies, and Trauma-Effective Leadership Certificates) and over 45 one and two-day classes each year. More information regarding our certificates and classes can be found at our website. Please email the Continuing Education Program manager at ceseries@umn.edu for information on receiving your alumni discount.
Alumni News
MSW Alumna Brenda Hartman is using her Bush Fellowship to write a curriculum to help health professionals talk about death with their patients. Read more.
Angie Hirsch, American Indian Mental Health Coordinator at the Minnesota Department of Human Services, is Social Work Alumni of the Year. Read more.
YDL graduate Jenny Collins, Executive Director of University YMCA, is spotlighted by the University of Minnesota Alumni Association. Read more.
Alumni Events
MSW Alumni Career Panel Recording Available
 
Alumni of the Master's of Social Work program at the University of Minnesota Twin Cities participated in a career panel in November 2018. The panelists, Tracy Crudo, manager of the Minnesota Child Welfare Training System for the Child Safety and Permanency Division at the Minnesota Department of Human Services; Christina Gonzalez, director of Student Support Services at Richfield Public Schools; Michelle Ness, executive director of PRISM, a nonprofit social service agency in Golden Valley, and Angela Lewis-Dmello, Family Services director at CornerHouse in St. Paul, shared what they have learned from their years of experience recruiting, interviewing, and hiring social workers. Watch the one-hour presentation.