Graduate studies
Since 1917, the School of Social Work has been preparing scholars, social workers, community leaders, faculty, and more through advanced scholarship and knowledge-building, as well as its tradition of commitment to leading and working for social justice.
The University of Minnesota is one of the nation's largest research institutions and provides students with the opportunity to work with faculty in virtually every field—including medicine, law, agriculture, business, public affairs, child development, education, and technology. The land grant mission of the University focuses on the responsibilities of community engagement, which fits well with our interest in community-engaged research. The research productivity of our faculty was ranked 20th out of 76 U.S. social work doctoral programs in a recent study.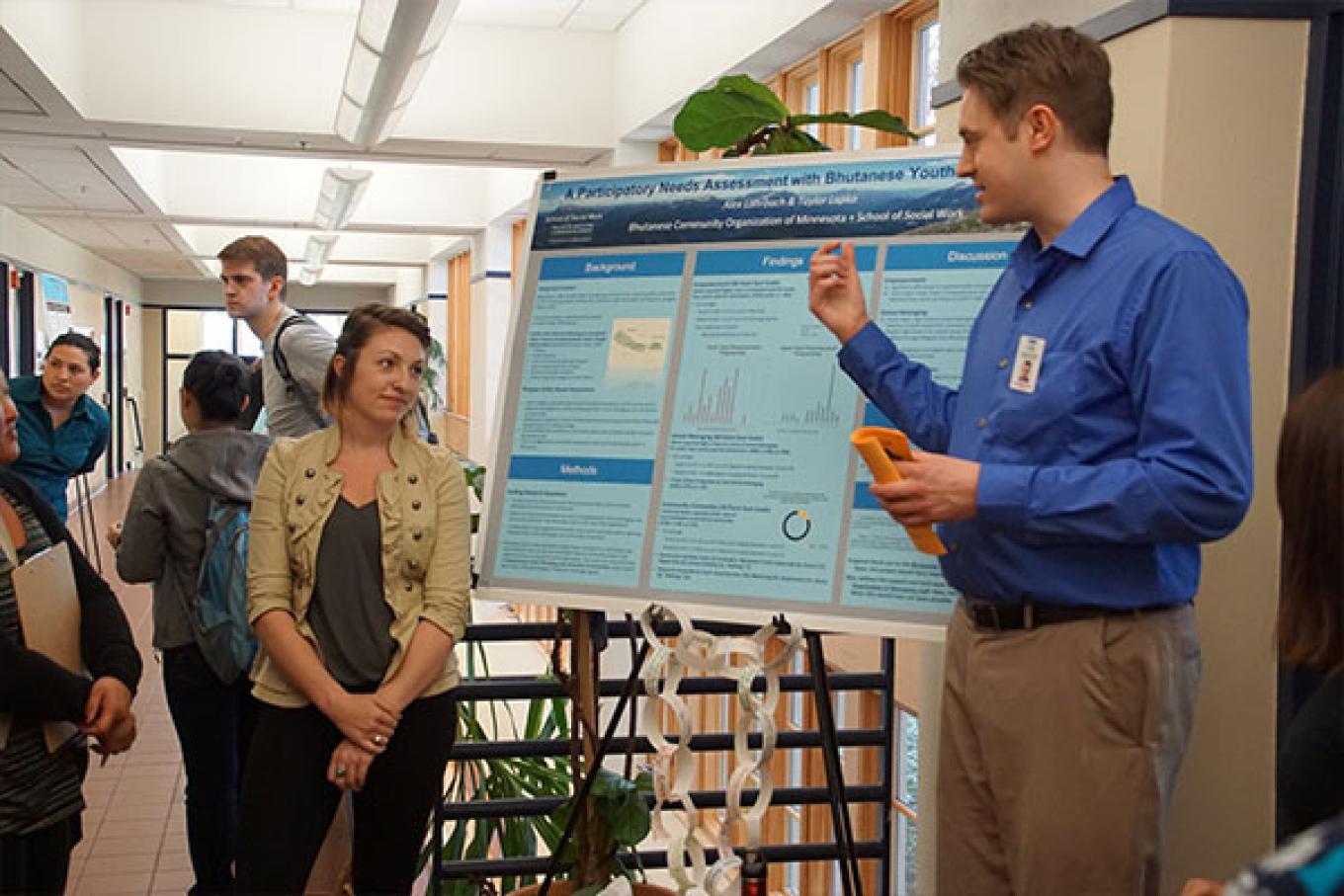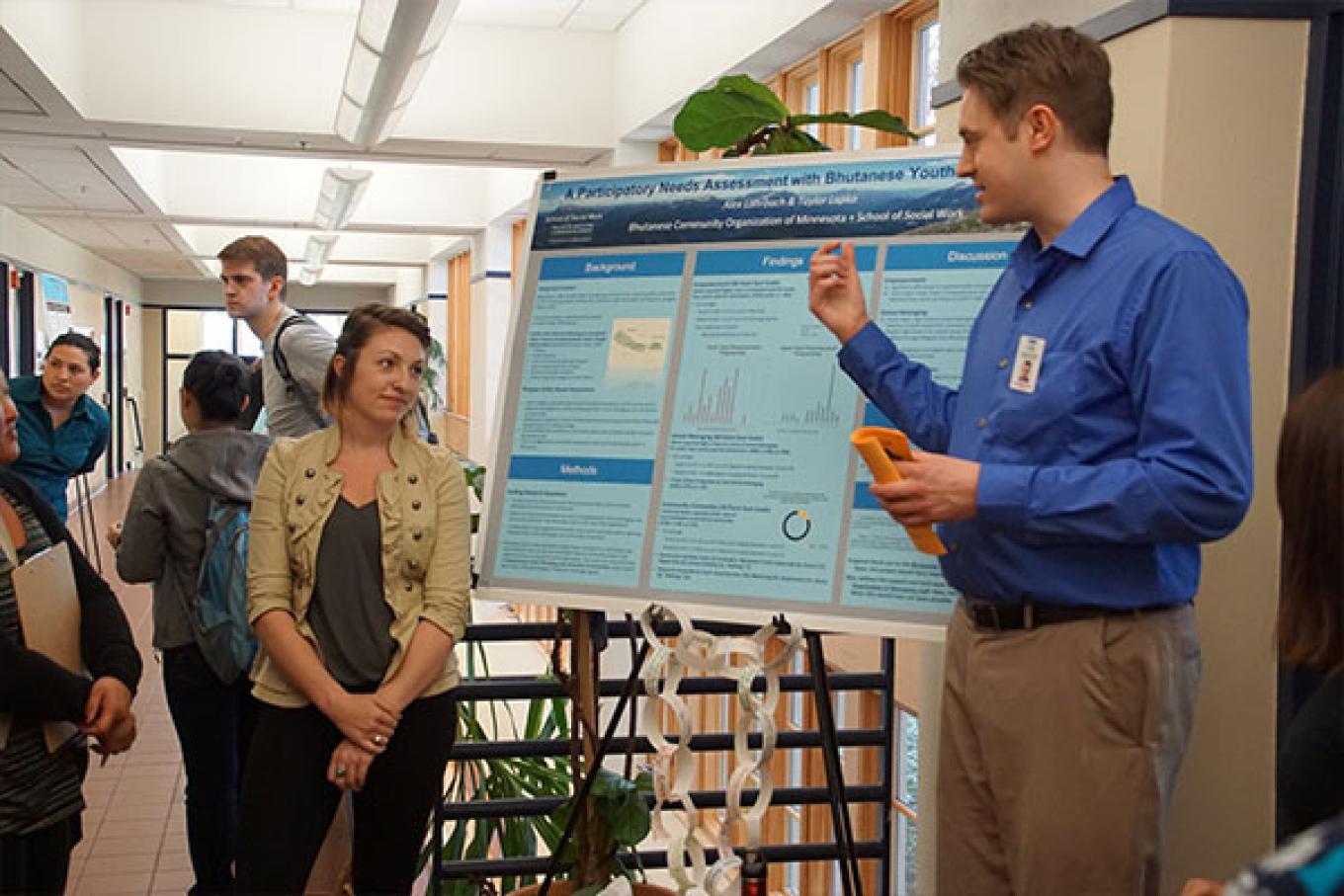 The core values of the profession of social work—service, social justice, integrity, competence, the importance of human relationships, and the dignity and worth of every person—inform all of our programs.
Resources
Aid & funding
The School of Social Work offers some financial aid based on need and/or following the intentions of the donors. 
Social work employment
Our graduates are in demand from employers around the metro area, the state, and the country. Regularly updated job listings tailored for our graduates bring both academic and non-academic career paths within reach.
Non-degree seeking graduate students
The School welcomes students who are not enrolled in the Master of Social Work (MSW) or Youth Development Leadership (YDL) programs, but who wish to take graduate-level courses. Learn about course registration and transfer as a non-degree seeking student.
Diversity resources
The School of Social Work commits itself to creating a culture of scholarship and service that welcomes all students and responds to the populations served by our graduates. We strive to create a learning environment that is diverse in all aspects. Our students make use of the many resources across the campus that support diversity.
Resources within the School of Social Work
SSW Diversity and Equity Committee
Meditation room
Space for nursing mothers
Gender neutral restroom
College & university resources
Graduate support staff
Director of the PhD Program
Lynette M. Renner, PhD
612-624-8795
renn0042@umn.edu
Director of Youth Development Leadership (MEd) Program
Ross Velure Roholt, PhD
612-624-8785
rossvr@umn.edu