Study Abroad Scholarship Awarded to Youth Studies Student, Piper Wilson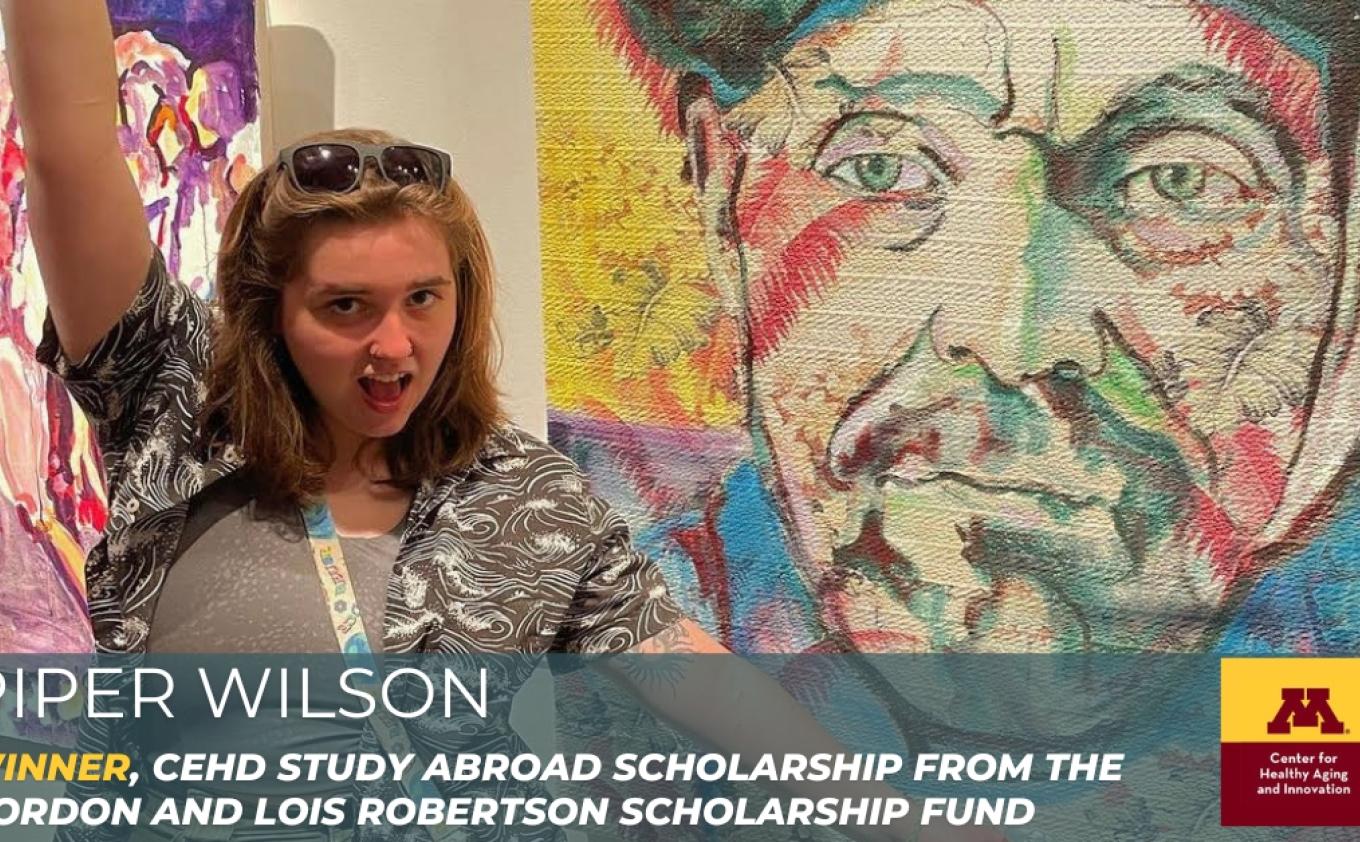 Congratulations to Piper Wilson for being awarded the College of Education and Human Development scholarship, courtesy of the Gordon and Lois Robertson Scholarship fund. 
The money will support their study abroad experience: Global Seminar Youth Protest and Promise in South Africa.
You might recognize Piper from the Suite 105 front desk, where they help run the office each week. Piper is a youth studies major at our school.
Way to go, Piper!