K.C. Harrison
Pronouns: she, they

Senior Lecturer
School of Social Work
1404 Gortner Ave
173 Peters Hall
Saint Paul, MN 55108-6160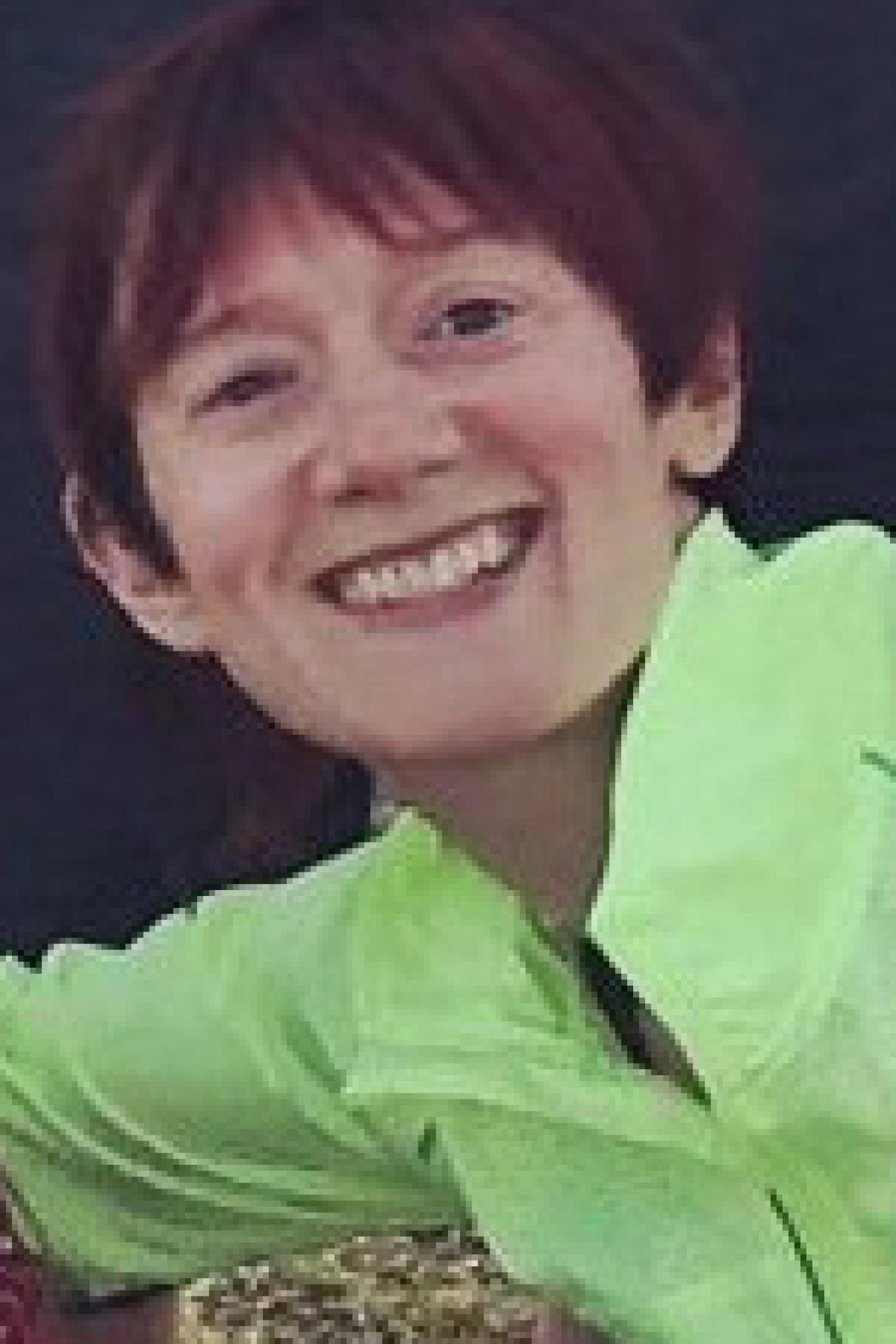 Areas of interest
U.S. and Global Literature, Social Justice, Immigration, Prison Abolition, Race & Anti-Racism
Degrees
Ph.D. English, Yale University (2010)
B.A. English, New York University (2003)
Biography
What motivates me in my work?
I've always been intensely curious about how the world works and what it looks like through others' eyes. I read stories because they satisfy and stoke this desire. Increasingly, I believe that stories have a fundamental role to play in seeking justice. We need to listen to each other, understand our shared struggles, and harness our strengths to make change.
What can students expect from me?
I believe in students' capacity to grow as scholars and as people. I'm excited to assist you on this journey by providing challenges along with the tools to succeed. I believe with Paulo Freire that no education is politically neutral, and that it is our job as educators to challenge the status quo. I hope that my students bring their own passions to the classroom and feel empowered to create the world they want to see.
Teaching Philosophy
Your time at college is not a waiting period before "real life" begins, but a time to vitally engage with who you are, where you come from, and where you are going. 
Stories are not "add ons"--entertainment or embellishment to the serious business of living. We use stories every day to understand ourselves and our world. It is imperative, therefore, to equip ourselves with the tools to analyze how stories are constructed: what words produce particular effects, what techniques manipulate or move us.
In my classes students actively participate in group discussions, classroom leadership, and activities that engage diverse skill sets--involving art, movement, and collaboration. We take on subjects that may at first be difficult to discuss, such as how race, class, and gender affect our experiences and interpretations.
My work as a community activist informs my teaching. As part of the Minneapolis NAACP Criminal Justice Reform Committee, I initiated Warrant Resolution Days in Hennepin, Ramsey, and Dakota Counties. As a member of Jewish Community Action's Decriminalizing Communities Coalition, I contributed to a shift away from ICE enforcement and defeated a housing ordinance that targeted over-policed residents. I am active in my Como neighborhood in St. Paul, and on the Diversity & Equity Committee at the School of Social Work. 
Publications
"Safety Beyond Policing: A Community Education Curriculum." COABE Coalition on Adult Basic Education Journal special issue on Racial Equity and Immigrant Integration. Forthcoming Winter 2021.
Whipple, K.S., Staats, S., & Harrison, K.C. "A Mathematical Modeling Activity: Using Inclusive Pronouns." Teaching about Gender Diversity, edited by Woolley, S. and Airton, L., Canadian Scholars, 2020, pp. 271-277.
Harrison, K.C. "Why the Federal Investigation of Philando Castile's Death Will Fail" MinnPost, August 12, 2016, n.p.
Harrison, K.C. and Raj Sethuraju. "Police get community feedback on body cams" Minneapolis Spokesman-Recorder, July 22, 2015, n.p.
"LeRoi Jones's Radio and the Literary 'Break' from Ellison to Burroughs," African American Review 47.2-3 Summer/Fall 2014. 357-374.
"Highbrow, Lowbrow, No-brow: Women's Reading Practices and the Vitality of New-Format Fiction," Reconstruction: Studies in Contemporary Culture, Vol. 11, No. 3, 2011.
"Talking Books, Toni Morrison, and the Transformation of Narrative Authority: Two Frameworks," Audiobooks, Literature, and Sound Studies. Matthew Rubery, editor. New York: Routledge, 2011.
Presentations
Co-presenter with Eden Bart. "Engage Students with Crossroads: An Anthology of Resilience and Hope by Young Somali Writers," Minnesota Educators Academy, October 15, 2020.
"Introduction to Restorative Justice," University of Wisconsin River Falls Teacher Training Course, April 2018.
Co-presenter with Sue Staats. "Gender Inclusivity in Math Modeling," Twin Cities Social Justice Education Fair, Patrick Henry High School, Minneapolis, MN, October 2017.
"Teaching Under Trump: Racism, Islamophobia, and Liberal 'Bias' in the Classroom," College Readiness and Achievement Gap Talk, Educational Equity Resource Center and the College Readiness Consortium, Minneapolis, MN, February 2017.
Restorative Justice Community Action Facilitator / New Community Member Training, Minneapolis, MN, September 2015.
"Storytelling as Activism and Healing: The Restorative Writing Workshop," Conference on Crime and Victimization, Brainerd, MN, May 2015.
"Deepening Student Learning Through Multidisciplinary Assignments in a Learning Community," The First Year Experience Conference, San Diego, CA, February 2014.
"'Close Listening': Using Podcasts in the College Literature Classroom," American Comparative Literature Association, "A Crisis in Reading?" seminar, Brown University, April 2012.