SSW Student Named Chesky-Obama Voyager Scholar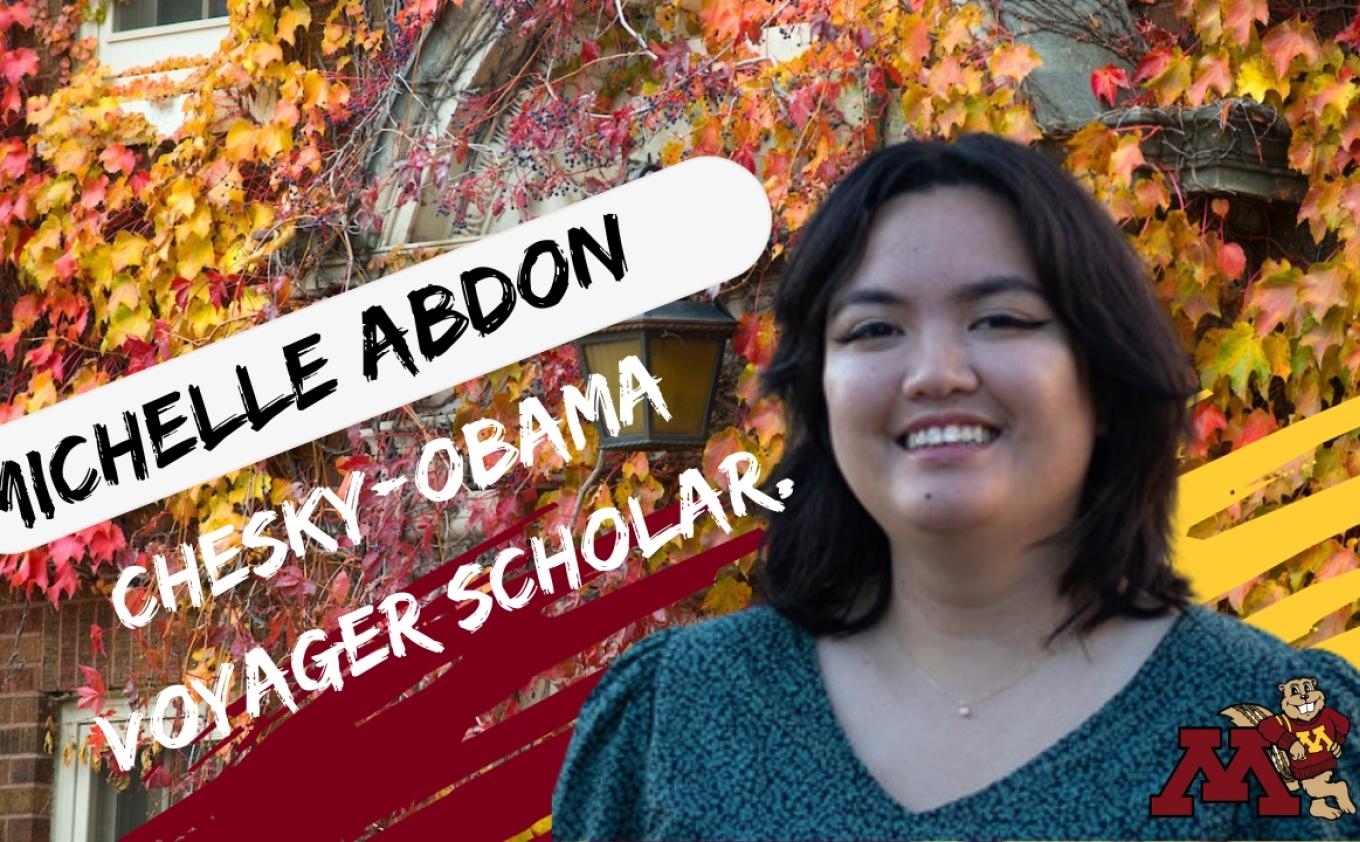 Michelle Abdon is a junior in the UMN School of Social Work Youth Studies program. She's also just been named to the second cohort of Chesky-Obama Voyager Scholars. The scholars, who are planning careers of public service, receive up to $25K a year for their junior and senior years of college plus a summer travel grant.
Michelle grew up in Crystal, Minnesota and is completing an individually designed major in CCAPS' Inter-College Program that combines Holistic Health and Healing and Youth Studies. She plans to use the travel grant to learn more about how the health systems in the Philippines serve or underserve Filipino mental health.
Way to go, Michelle! We are so very #UMNProud of you!